Businesses from a wide range of industries are generally feeling more optimistic about the future than they were last year, especially those working across trades such as electricians, joiners, and scaffolders.
Although there's still a surprising level of resistance towards alternative fuels, this group of industries should be able to switch to greener vehicles sooner than others. This is due to them generally having only one vehicle or a smaller fleet and normally working in a much smaller locality which would allow for vehicles to be charged overnight.
Optimism for tradespeople despite rising costs
Our survey revealed that 65% of tradespeople are confident about the next 12 months. Although businesses in this group of industries are battling increasing costs and thefts, demand has risen significantly over the last two years and with no signs of this slowing down, the future looks bright for many.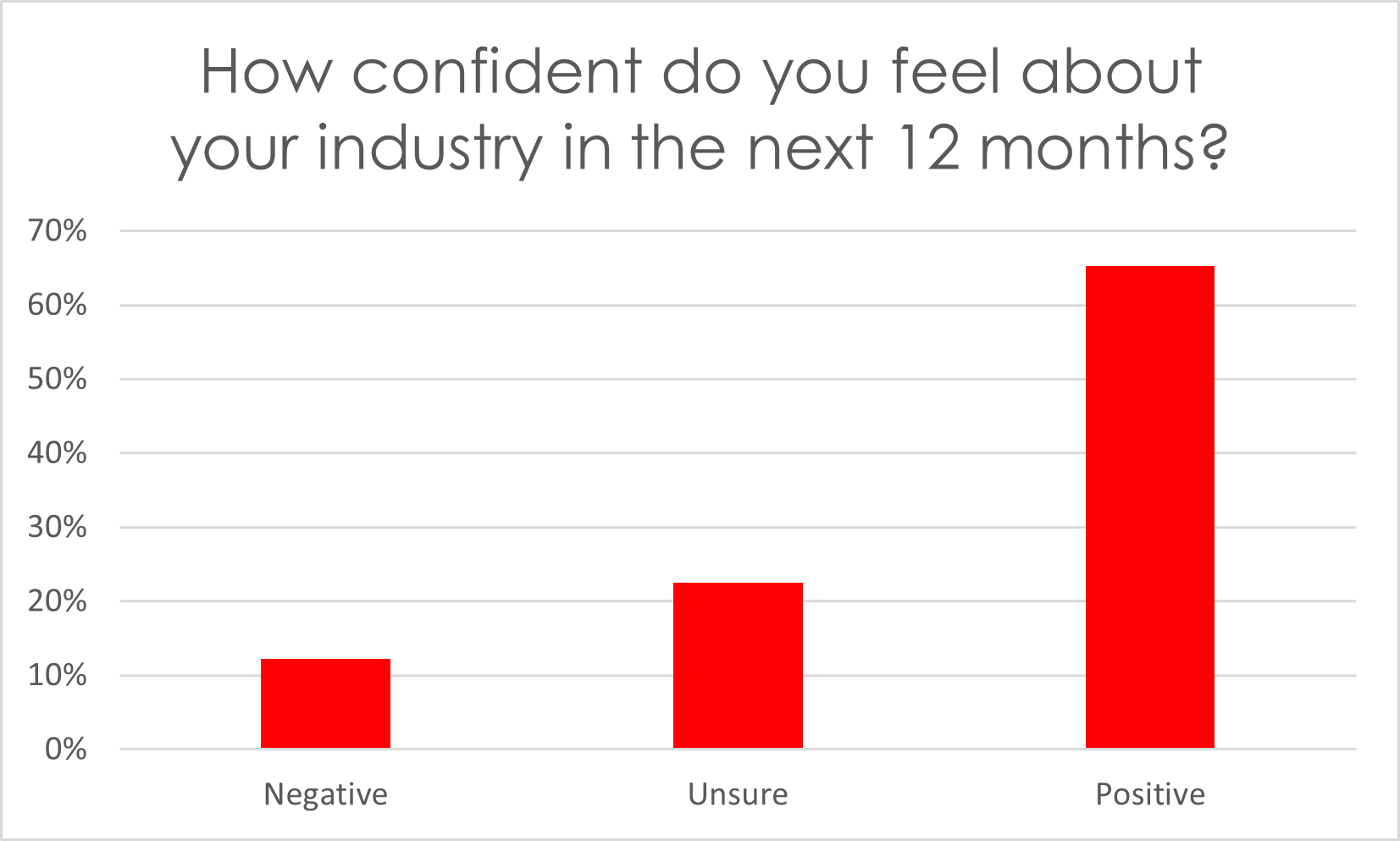 Although there are plenty of job opportunities available for tradespeople, there are still challenges which remain that are impacting the productivity and profitability of businesses. The main concern that was raised in this survey is the increasing cost of materials. Aggregates like sand, gravel and clay have increased in price by 56% in the last year and it's expected that this will continue to rise. This is due to supply chain issues following Brexit and the war in Ukraine. Material shortages are also becoming increasingly common, forcing tradespeople to reject work or delay projects.
In addition, the trades industry is facing a labour shortage which is adding to the strain on businesses. The UK Trade Skills Index has projected an enormous deficit of 937,000 tradespeople by 2032 if action is not taken immediately. With better job opportunities for tradespeople abroad and high retirement rates for those that stay in the UK, it's essential that young people are encouraged to enter the industry and fill the shortages, so businesses can continue to meet the demand.
Another challenge that tradespeople are facing is the rise in tool thefts which is becoming increasingly common due to rising costs and materials shortage. It's been reported that almost 90% of tradespeople in the UK have experienced tool theft and the majority of these goods are never recovered. This has a huge financial impact on businesses and can consequently cause them to lose out on work.
These challenges are undoubtedly impacting the trades industry and are likely to remain unresolved for now but with demand high businesses have a determination to succeed. This group of industries is not only confident about their own business prospects but two in five tradespeople also believe that the economy will improve, increasing their optimism for the future.
Alternative fuels will transform the trades industry
Due to the nature of their business, switching to alternative fuels is arguably more practical for the trades industry than some others. Plumbers, electricians and joiners among others are likely to be sole traders with one vehicle. They also tend to work locally or regionally which should limit the concerns around the driving range of vehicles that use alternative fuels. Instead, the issue which drivers may face is where to recharge as home charging is not always an option, increasing the reliance on public chargers which can be inaccessible and unreliable.
However, according to this survey, 92% of tradespeople have no plans to consider greener vehicles in the next 12 months.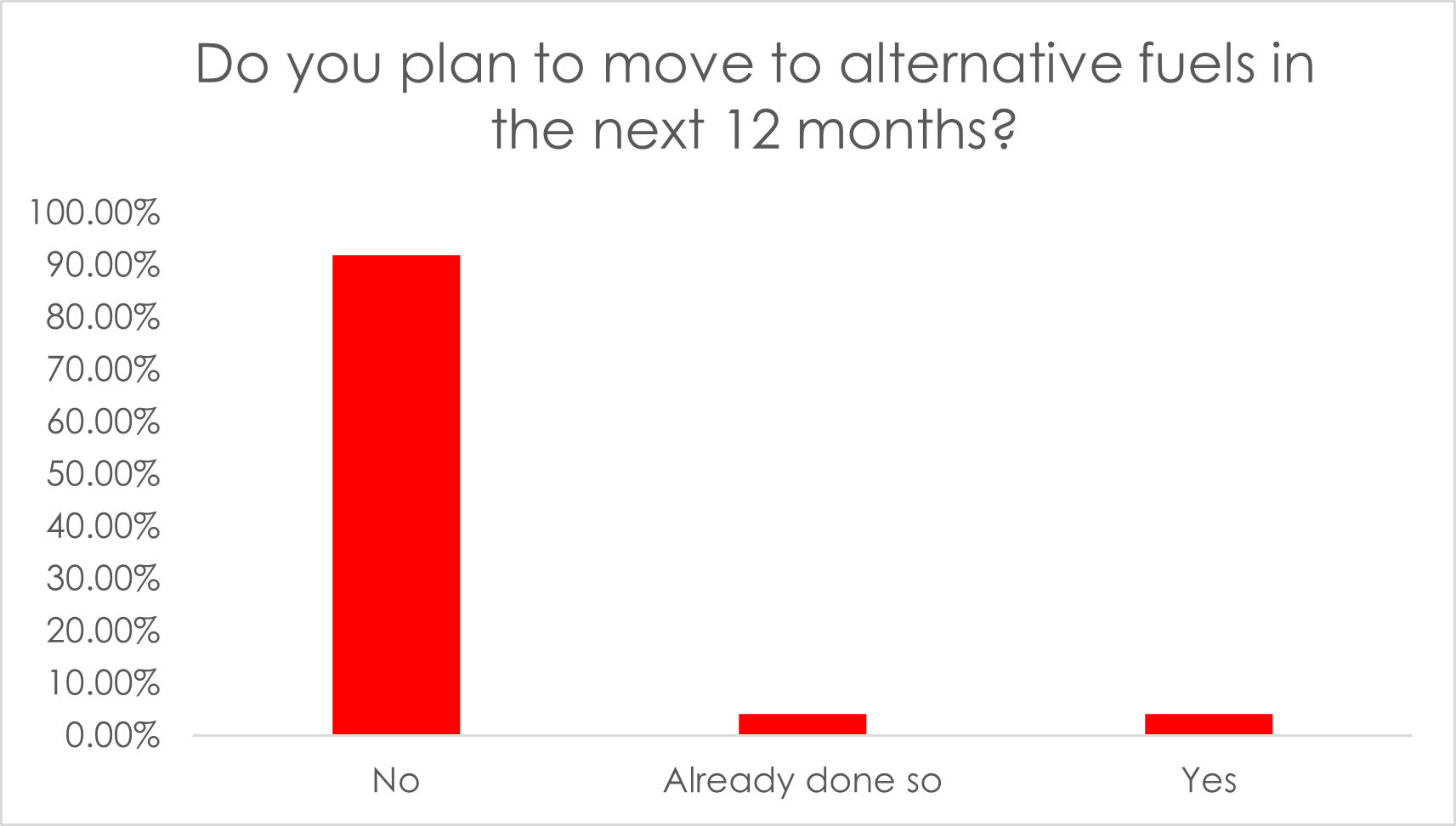 The main barrier to moving to alternative fuels for many is the high cost involved. The average price of an electric van is around £30,000 which is an investment most tradespeople are unable to warrant in the midst of a cost-of-living crisis. It can also be harder for sole traders to get finance accepted for a new vehicle as they'll need to prove their income. For this reason, affordability is often the top priority, so alternative fuels are not yet on the radar for tradespeople.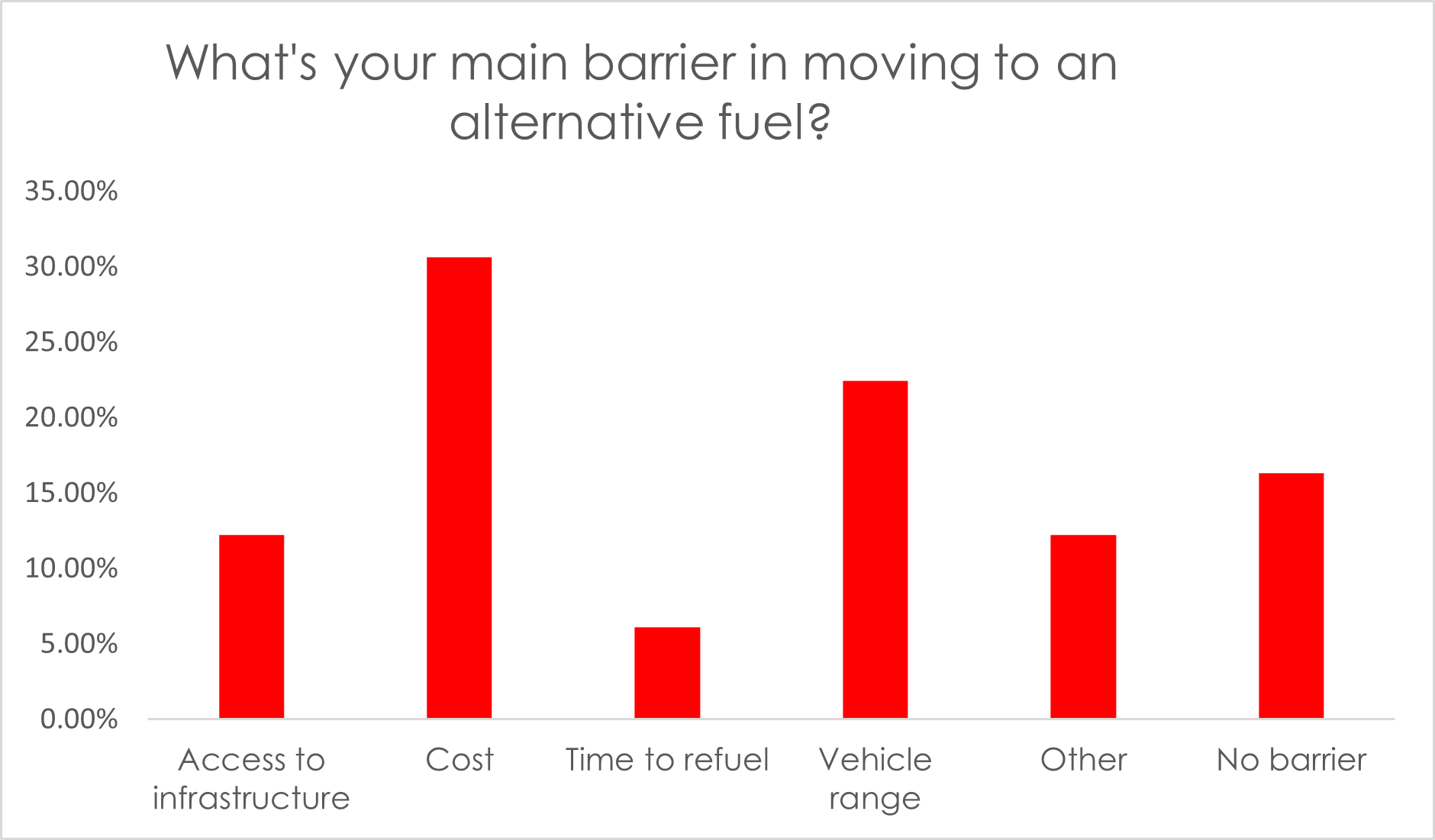 Although upfront costs are higher, electric vans are almost 25% cheaper to own than their diesel equivalents and can enter clean air zones freely. The expansion of the ULEZ in London has highlighted how important it is for tradespeople to eventually switch to alternative fuels as it's been reported they could now lose 21 working days because of the struggle to pay for expensive fines.
The trades industry is clearly not yet ready to commit to alternative fuels, however, the advantages greener vehicles offer will soon outweigh the current barriers that are in place. As most manufacturers are focussing their EV efforts on cars and vans, which are usually the vehicles used by tradespeople, we can expect that this group of industries will make the switch to alternative fuels sooner than those that use HGVs.
Right Fuel Card has a fantastic range of fuel cards that can benefit tradespeople still using petrol and diesel vehicles. Use our simple comparison tool to receive an instant recommendation or you can discuss your options with a member of our team by calling 0113 202 5110.
We're planning to introduce a wider range of fuel cards soon to help businesses transition to alternative fuels. You can register your interest in an EV fuel card, by filling in this form.
Note: Survey conducted in May 2023 to business fuel card users, receiving 854 responses. Industries included within trades: electrician, plumber, joinery, painter and installation services.