Right Fuel Card recently surveyed businesses within their SME customer base to find out how optimistic they feel about the future and identify any pain points they're currently experiencing.
This survey revealed that most businesses feel more confident than last year. However, couriers are the least optimistic industry and 94% had no plans to switch from petrol and diesel vehicles in the next 12 months.
Rising costs and a competitive marketplace for couriers
Around 70% of couriers surveyed felt optimistic about the upcoming year - a much more positive outlook than last year when 60% of couriers were feeling pessimistic about the future. This was at a time of extreme fuel prices which may explain the previously high negative sentiment.
Although this shows progress, businesses are still facing various challenges, including the current cost-of-living crisis and an increasingly competitive market.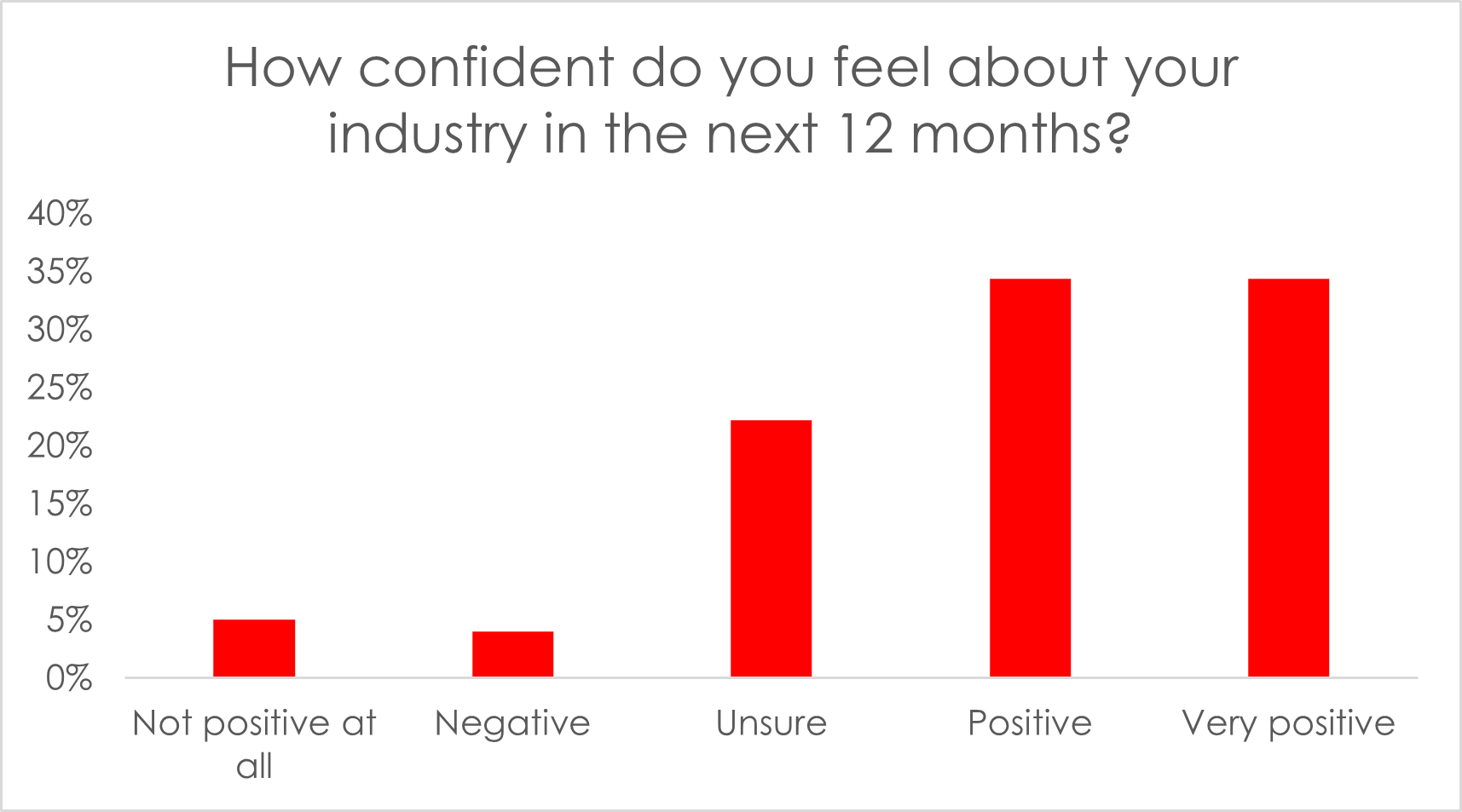 Rising costs have negatively impacted all industries over the last few years, however as many couriers are self-employed or on zero-hour contracts, income can be less consistent. As a result, over 50% of those surveyed had expressed concern about their personal finances.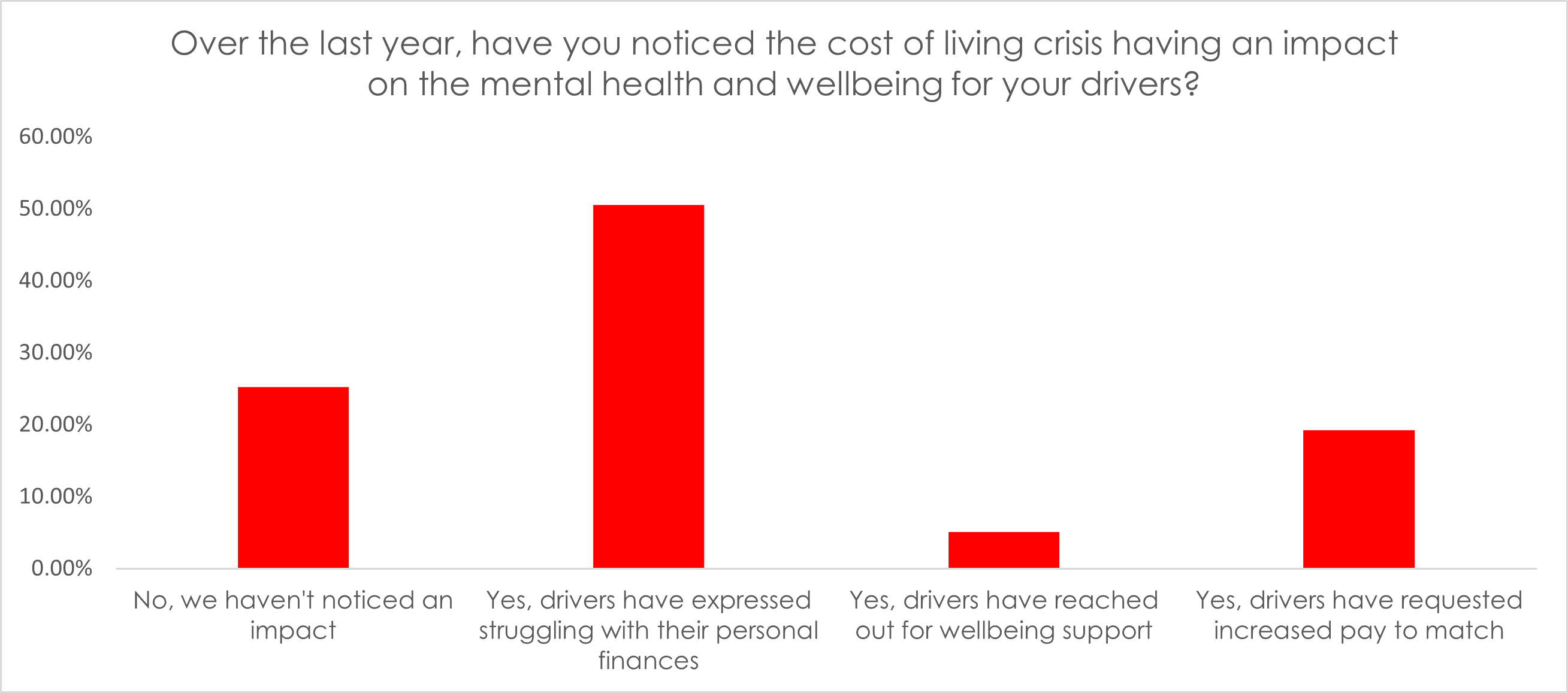 As well as rising costs, couriers are facing more competition than ever before, making it harder for businesses to stand out. Customers expect fast, efficient, and trackable deliveries which can be challenging for smaller businesses with limited budgets. With costs increasing and larger companies like Royal Mail and DHL dominating the market, it's understandable that courier firms have concerns about the future.
Growing concerns over the quality and security of UK service stations
Aside from rising costs, one of the key concerns that couriers expressed in this survey, was the quality and safety of service stations in the UK with 75% stating that this has negatively impacted drivers.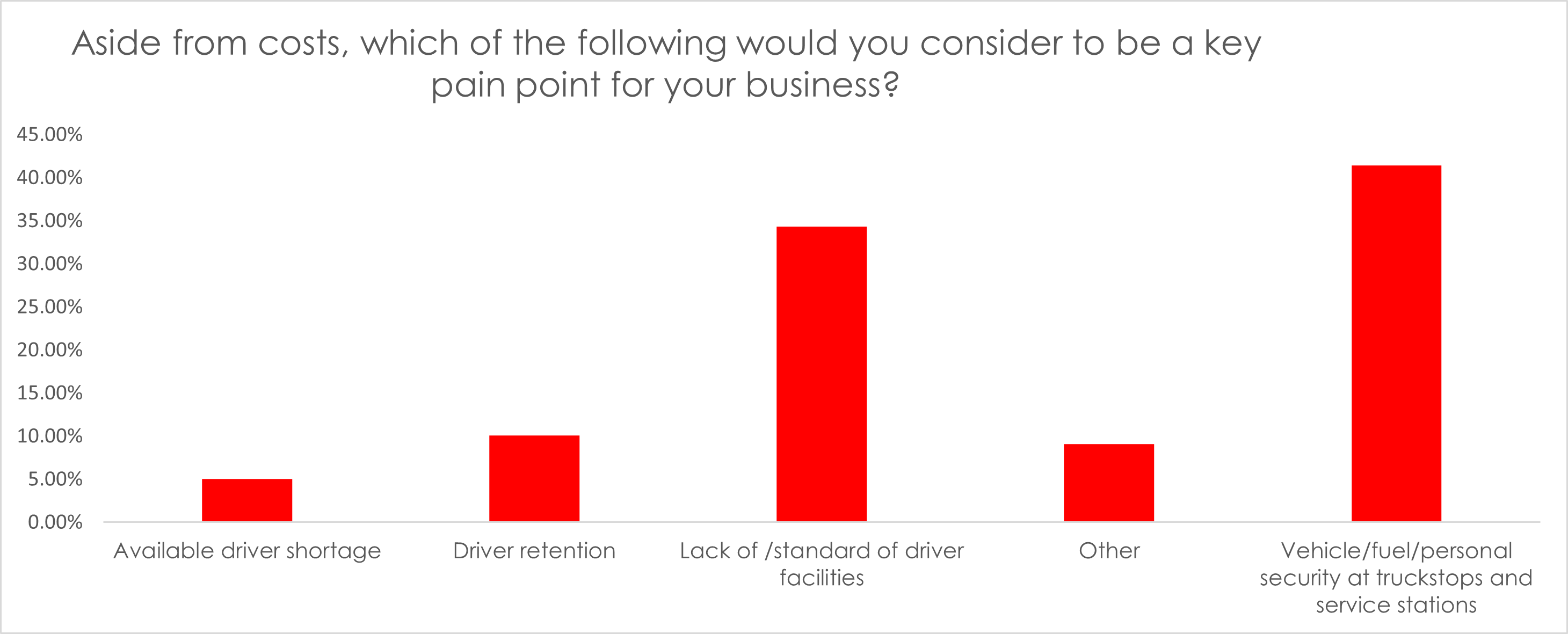 Some courier firms require their drivers to travel across the country, so it's important that service stations have enough quality facilities and a high level of security to prevent thefts. This has been a contested topic recently as drivers across all industries are criticising the standard of UK service stations.
Service stations are often a crucial component of a driver's working environment, so poor facilities and a lack of security can negatively impact their mental health, profits, and outlook on the future.
Driving range of alternative fuels deterring couriers
As part of this survey, we asked businesses in the courier industry if they plan to move to alternative fuels in the next 12 months and 94% said no and only 3% have already made the switch.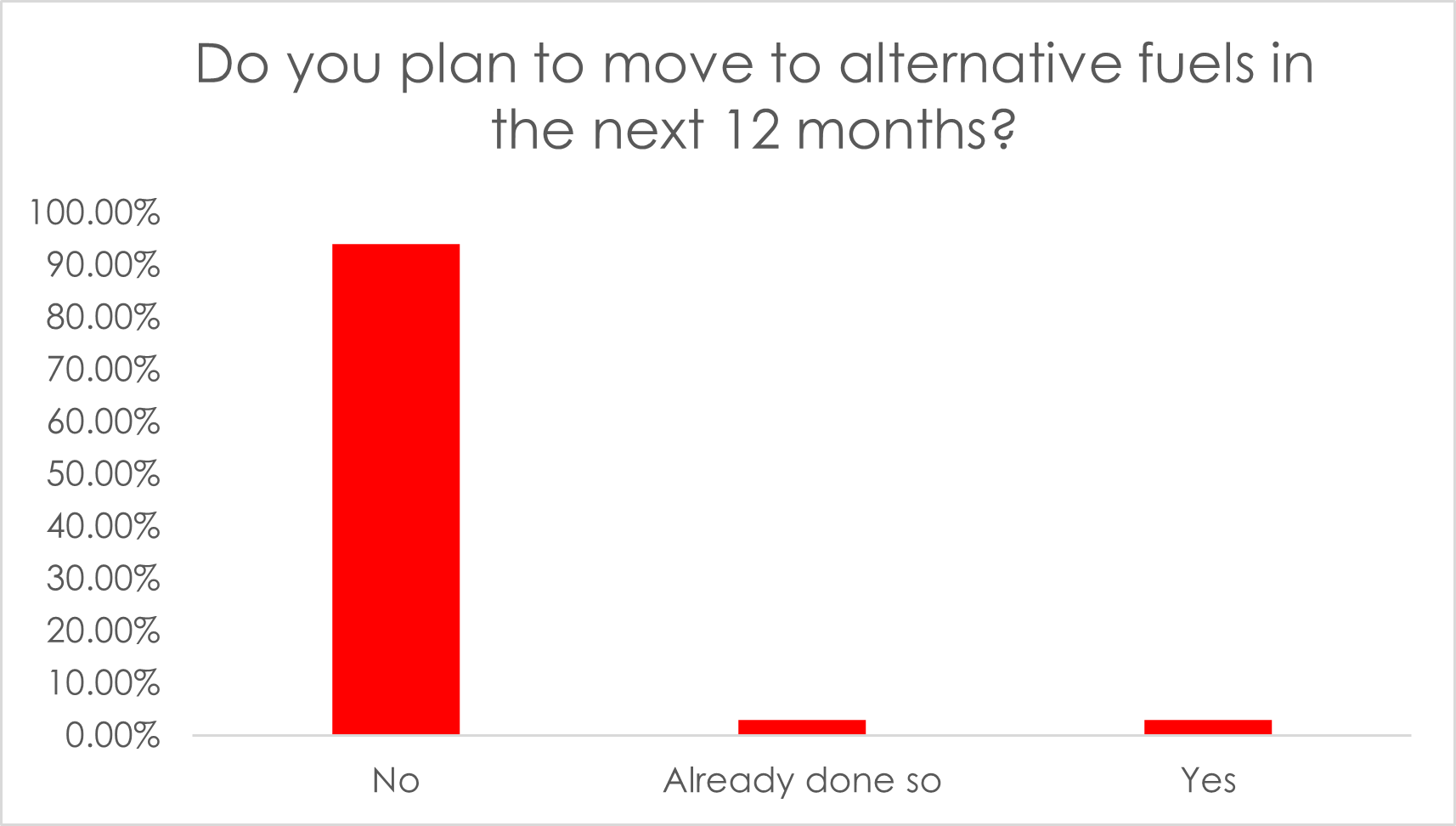 Couriers tend to use cars and vans for their business, so it's somewhat surprising that only a limited number are willing to consider using alternative fuels, as it's these types of vehicles which have been the focus of EV technology. Although the number of available models, barriers to alternative fuels remain. The primary concerns that couriers have are the limited driving range and cost of these vehicles.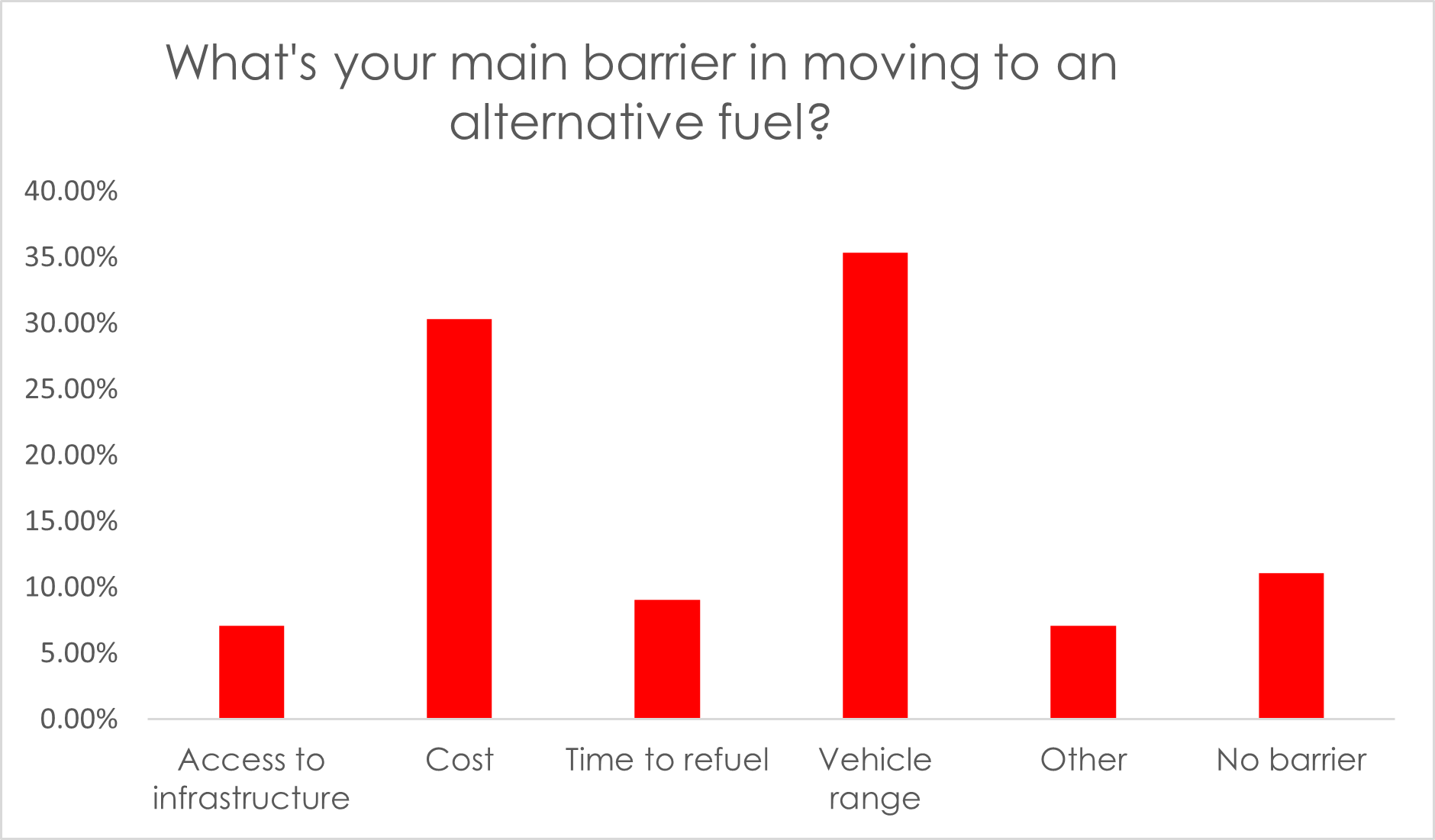 Some couriers in this survey also raised concerns about whether the impact of creating and disposing of EV batteries would be detrimental to the environment. The lack of trust in alternative fuels has therefore deterred them from making the switch. Nevertheless, with the upcoming ban on the sale of new petrol and diesel vehicles, businesses will need to start considering greener options soon.
As most businesses are planning to use petrol and diesel vehicles for the foreseeable future, we're committed to helping them save time and money on their fuel expenditure. Discover our range of fuel cards or call our team at 0113 202 5110 to discuss your options further.
We plan to introduce a wider range of fuel cards which can be used by a variety of vehicles, so we're working on an EV alternative to help ease the transition for couriers. You can register your interest in this new product.